September 12th 2014
Granite Mines: a Granite for Unity-demo

With our Granite for Unity going into Beta, we're ready to show off the plugin in all its glory with our new Granite Mines demo (first revealed at Gamescom). This striking new demo, content created by the hand of Triangle Factory, shows how well a deep integration of Granite SDK's Unity plugin handles large amounts of unique texture assets.
In this demo, we focus on a typical game scene using 380 individual texture assets to texture all the different characters and objects. The resolutions of the individual textures range from 128 by 128 pixels up to 8192 by 8192.
With Granite for Unity, you can easily select the materials you want to have streamed in automatically when running the game. The other materials are left up to the Unity material manager which will load them at the start of the scene. As you can clearly see in the video and screenshots below, the Granite SDK is able to stream in all kinds of different texture assets, which have been automatically split into compressed texture tiles for efficient streaming from disk.
Granite is able to bring the demo's original 836MB of (video) memory load and 847MB of storage size down to 233MB and 392MB respectively (on its 'high quality' setting). Getting there is as simple as selecting the materials you want to have streamed in from the Unity UI. The Granite SDK takes care of the rest. One last interesting thing: the video memory usage for your textures will remain a constant 233MB, even if you add gigabytes of extra textures to your scene!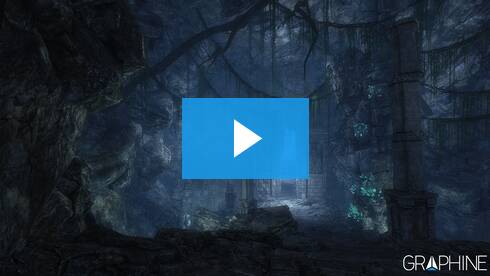 Make sure to keep an eye on our blog for more updates about our Unity plugin and don't hesitate to apply for an evaluation version of Granite for Unity beta.
---