Graphine July 2nd 2015
Releasing Granite for Unreal 4.8!

We're excited to announce the release of Granite for Unreal 4.8!
Not only does this release bring all the benefits of Granite SDK 2.5 to Unreal 4.8, it's also the version where we have tightly integrated Granite with many of the rendering and material features of Unreal. We've created our most powerful and user friendly Unreal extension to date! You can have a quick look in the movie below: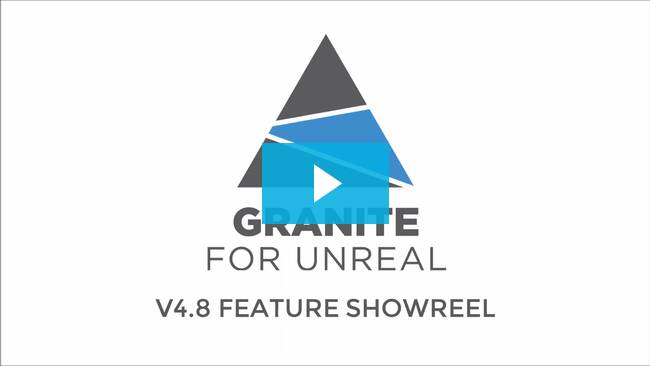 For the people that are new to Granite for Unreal, our Unreal extension is built on our latest Granite SDK. This means that our extension adds the most advances texture streaming system and virtual texturing system to Unreal. You can use very large textures up to 256.000 x 256.000 pixels or hundreds of individual 4K and 8K textures. Furthermore, Granite gives you fine grained control over the system resources that it uses (main memory, video memory, bandwidth and disk IO) to allow ultra-high quality 4K rendering at 90FPS. You can read more on the high level benefits on our Granite for Unreal page .
To give you a bit of history, Granite for Unreal started as a sample integration of our SDK in the engine. Granite SDK is a very powerful and customizable library and we provided this integration as a starting point to create a highly customized integration for your high-end game. What we realised however is that many people just want to use the powerful streaming capabilities of Granite without knowing the ins and outs of Granite SDK's API or spent time programming the perfect Granite setup for their application. Thus, in the last months we set out to create the perfect integration allowing you to easily use tens, even hundreds, of gigabytes of texture data in a single scene in Unreal. To goal was to have you using Granite for Unreal 4.8 productively within days and we think we succeeded! You can immediately start using Granite for Unreal and create games, architectural visualizations, pre-viz content, VR experiences or whatever you may think of.
So, what's new with Granite for Unreal 4.8?
Deep engine integration
Graphine has been tightly integrated with many of the rendering features enabling granite streamed textures in most materials. You can now stream your heightmaps for bump offset mapping (parallax mapping) and displacement mapping. Streaming textures are now also fully supported in translucent materials.
Much more material flexibility
Use up to four virtual texture samples in each materials. These allow you to use four independent UVs from four virtual textures. Each virtual texture can have up to 16 textures maps allowing you to stream up to 64 texture maps per material.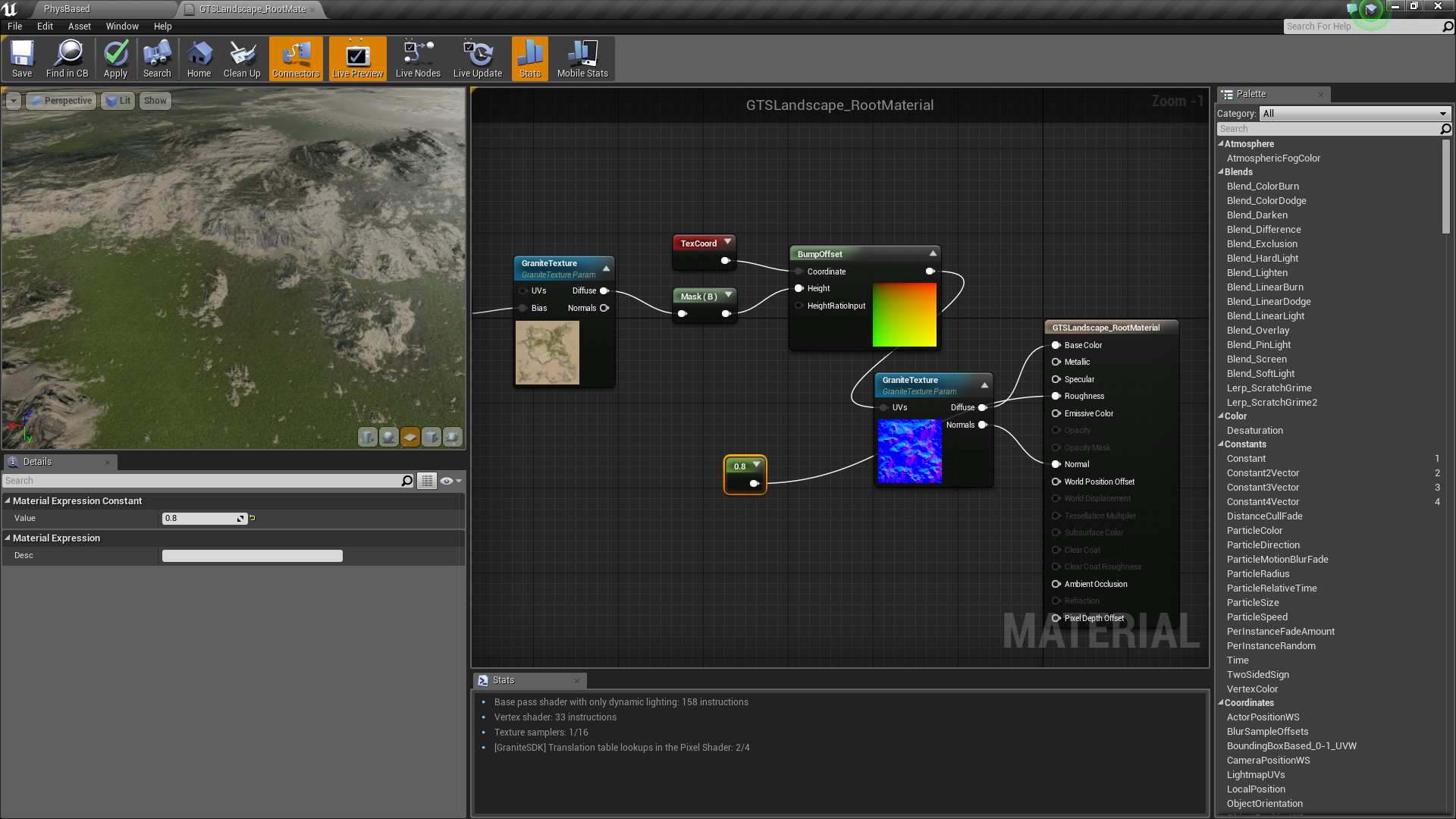 [Material graph in Unreal 4.8 using Granite textures for Bump Offset]
Massive work flow improvements and usability features
We've created our Tile Set Studio, an easy and user friendly tool to import your textures into Tile Sets (virtual textures). We've also added many new usability features inside the Unreal editor like previews of streaming assets, easy access to the Granite tools and a Tile Set import workflow that automatically creates GraniteTexture objects and materials.
To make things even easier for Mari users, we created a Mari plugin that exports straight to a TileSet that can be used in Unreal. We handle any UDIM content you have automatically without manual work. And we'll automatically convert your input texture format to any pixel bit depth and format you select. We've also made 16bit float HDR importing and compression two times faster with higher quality!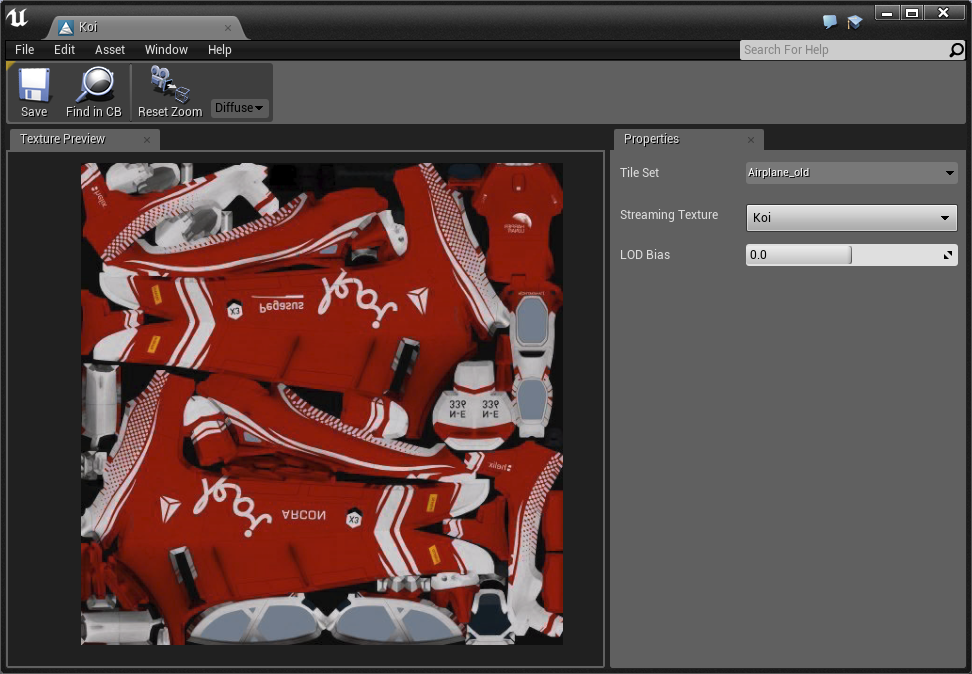 [Streaming texture preview in Unreal 4.8]
Optimized performance
Performance is key to Granite, and we continue to make it even faster to ship your games to low end devices or to hit a solid 90FPS at ultra-high quality settings for VR. We've optimized our virtual texture sampling with 20% reduction in shader instructions and we've added even more control over the resources use per frame to ensure you never miss a v-sync whether you target 30, 60 or 90 FPS.
Are you as excited as we are and want to try it out? Request your 30-day trial here.
Granite for Unreal is available for PC, PlayStation 4 and Xbox One.
---