Graphine July 28th 2016
The first social virtual city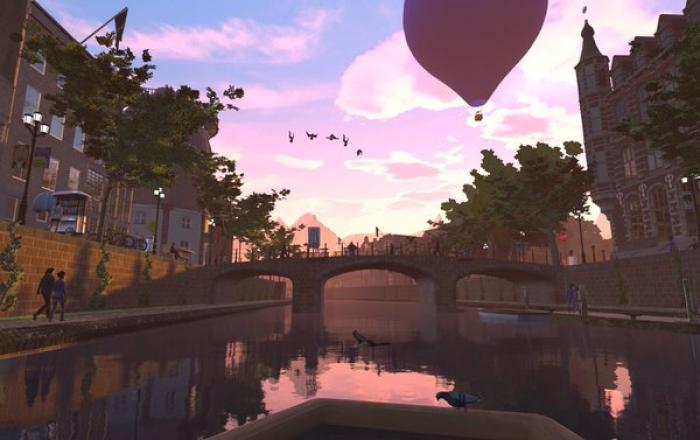 Our partners at Timefire VR have been hard at work in the last months creating the first city in virtual reality: Hypatia. This project will allow the users to explore other people's imagination as well as share their own creations. You will be able to socialize with others as well as travel and learn about different cultures.
To achieve the best visual quality, Timefire VR has been using Granite SDK. Thanks to our technology they can use huge textures and display them in their VR project at 90 fps, leading to sharp graphics and a stronger immersion.
They created the prototype video below where you can see how Granite SDK is used in their projects. One of the great ways to collaborate in the world is use their in-game painting system. Using Granite, the team enables users to paint with ultra-high resolution textures directly in the virtual environment. We're very excited to see where they are going with this unique feature.
If you like it, do not forget to visit their web site and follow their social networks.
Timefire VR shows how Granite SDK helps to display ultra detailed VR in Hypatia
---