Graphine February 22nd 2017
Showing some skin: How we helped Funcom reveal the full beauty of their latest multiplayer survival game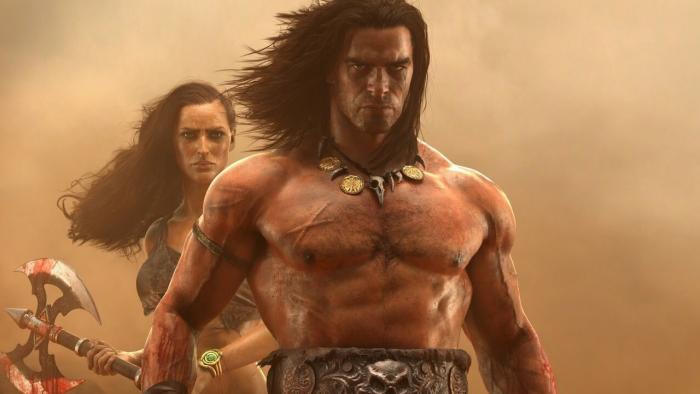 Open-world survival game Conan Exiles hit the headlines recently for its hugely-successful launch on Steam Early Access. While many column-inches have been devoted to the full-frontal nudity of its characters at the start of the game, it's the fast-paced action and jaw-dropping beauty of the brutal, sandstorm-swept wastelands into which they are cast that is seeing more and more players turning on to the multiplayer game.
And it was Funcom's desire to ensure that desolate splendour isn't compromised by the game's fast-paced action that led to the Conan Exiles developer welcoming us onto their exciting project six months ago.
The development of the game was already well-advanced when Funcom approached us to discover more about how Granite SDK could help them realise the full potential of their visceral open-world experience – and beam it onto as many screens as possible.
The industry's most advanced texture-streaming and compression middleware, Granite SDK streams the textures of in-game objects through its virtual texturing system. The technology automatically optimises texture loading in dynamic environments where players interact with their virtual world (building houses, for example), making it ideal for the requirements of open-world and MMO games.
By using Granite SDK, Funcom were able to increase the detail and sharpness of the textures in Conan Exiles' colossal world, delivering a more realistic and compelling experience for players without increasing the demand on video memory.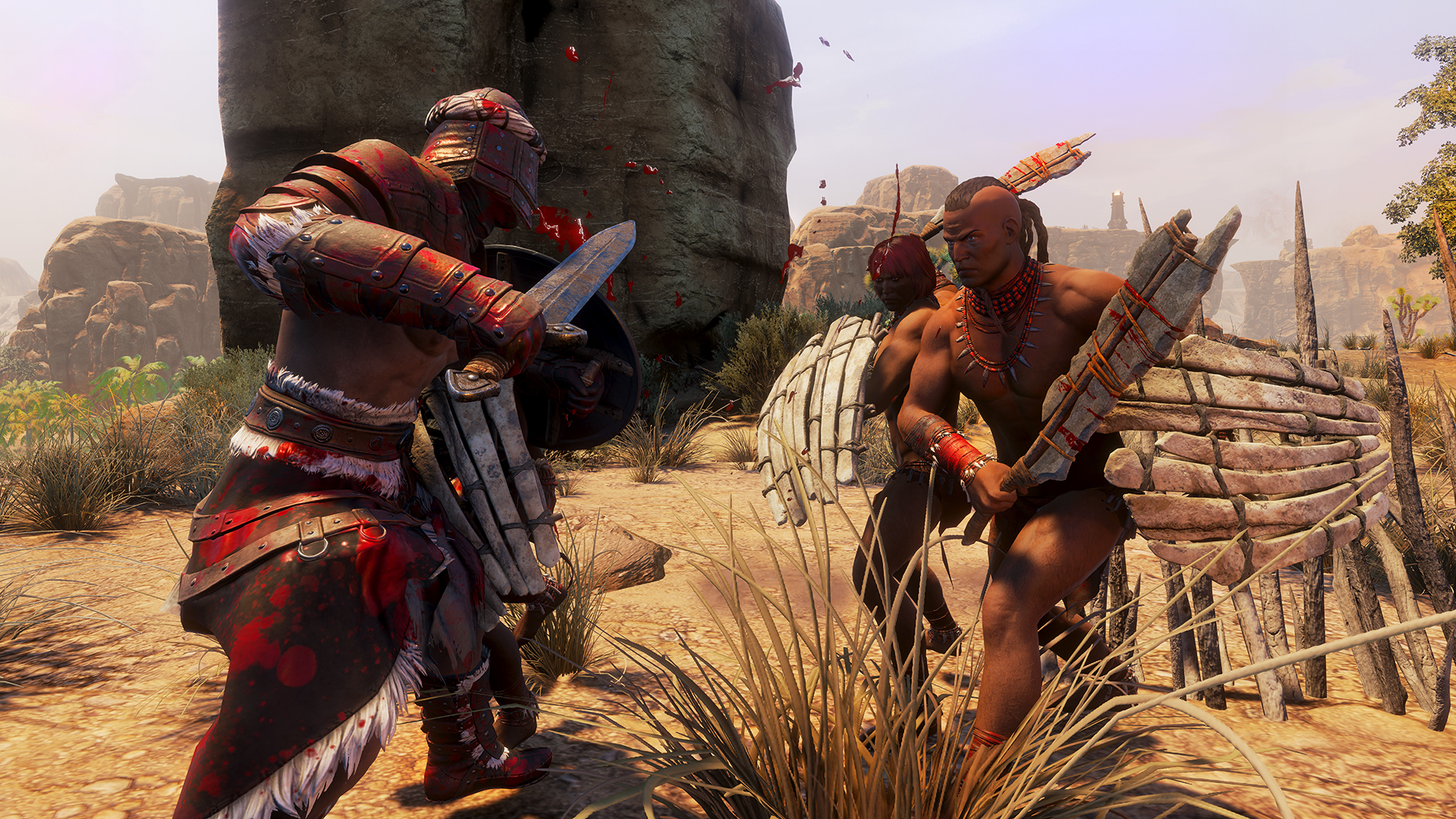 As well as allowing them to produce a super-smooth, highly-detailed and fast-moving open-world experience, it also enabled the game to be played on the highest-quality texture settings by a much larger audience. After all, what's the point in making a massively multiplayer online game if you can't attract a massive amount of players?
The more we delved into the Norwegian developer's requirements, and took on board their valuable feedback, the more we were able to fine-tune Granite's abilities to cater to the needs of the game – and to those of other developers facing similar issues.
To ensure a smooth transition for Funcom's team, we developed a brand new import mode for the tool. This game-changing update automatically imports texture assets into Granite straight from the Unreal Editor, allowing artists working on games built using the engine to incorporate the system's unique benefits without rolling back their work. We'll be announcing more on this soon.
Conan Exiles sold over 320,000 copies in its first week on Steam Early Access.
Funcom's CTO Fred Richardson was fulsome in his praise of Granite SDK and the benefits it has brought to his company's latest hit title:
For Conan Exiles, the sheer size of the world and number of unique meshes populating it meant that memory usage on GPU was always going to be a major bottleneck.

Predictably, the biggest usage of VRAM was overwhelmingly textures. Without any clear rules on what textures could be used in what parts of the game world, our lack of an advanced texture streaming system meant we originally had to use extremely low-resolution textures on memory-constrained devices.

Granite proved to be an excellent solution to this problem, providing out-of-the-box texture compression and streaming support. In practice, this allowed us to provide high resolution textures on a wide range of hardware, including GPUs with just 1 GB of VRAM. We would not have been able to support the same range of hardware without it, nor offer the same degree of visual fidelity, even on 4 GB+ GPUs.

Graphine engineers worked with us directly in our repository on the Granite integration, providing fixes and changes tailored to our development needs, which was key in enabling us to adopt Granite in a very short amount of time.

Fred Richardson, Funcom CTO
As well as incorporating all the features of our flagship product into the main Conan Exiles game, we have also ensured modders will benefit from them. With Funcom recently announcing mod support for the title, we will continue to work closely with them to ensure a successful roll-out.
We're proud to be part of this exciting project and are continuing to work hard to help improve Conan Exiles' immersive experience. After all, in a game where everything is on display, players want to make sure they look their best!
Stay tuned to our blog in order to find out more about the important contributions Granite SDK is making to this project and to other open-world games. And if you want to find out even more, we'll be at GDC from February 27 to March 3. We'd love to chat to you about how our products can help you build the ultimate on-screen experience, so be sure to drop us an email if you're in San Francisco and want to share a coffee!
---