Graphine July 19th 2017
Mass Appeal: How the top MMO and open-world creators are building their worlds on Granite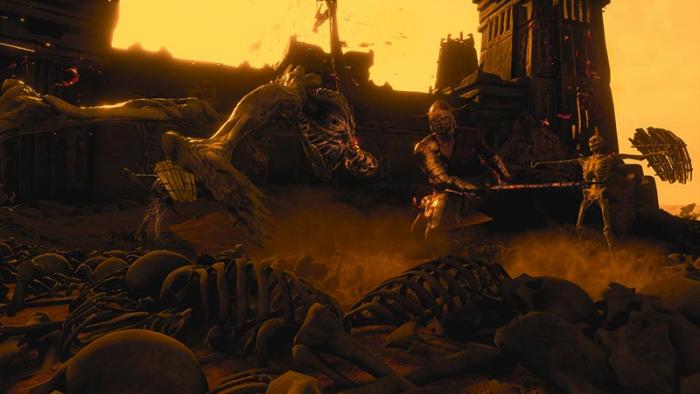 Our flagship texture streaming and compression system has come a long way since it started out. Initially embraced by companies wishing to display massive textures within real-time experiences, Granite SDK helped add awe-inspiring realism to virtual reality experiences such as Solfar Studios' Everest VR.
As our pioneering tool evolved, it improved its ability to stream a large variety of types and sizes of texture. This allowed users to display huge amounts of texture data and stream it so efficiently that even low-end graphics cards could load it without struggling.
Perhaps unsurprisingly, these benefits attracted a significant level of interest from studios developing massively multiplayer online and open-world games.
Players are drawn to MMOs in their millions, keen to explore their vast environments, interact with their armies of in-game characters and enjoy their dynamic storylines. However, in order to deliver the experiences modern gamers expect, developers must be able to display huge arrays of assets at the highest-possible resolutions.
In the past, this technological hurdle has caused many studios to scale back their visions or restrict their audiences to players with the most powerful machines. But thanks to Granite SDK's advanced texture streaming, they no longer have to settle for these creative and financial limitations.
With its ability to efficiently load a variety of extremely high-resolution textures and deliver them to screens the moment they are required – at the perfect level of detail and without lag – Granite SDK middleware allows developers to build bigger, more vibrant worlds without sacrificing performance or compromising loading times.
On top of its many in-game benefits, the fact that Granite's texture-streaming technology can be used on multiple platforms (including PC, PlayStation 4, Xbox One and Google Daydream) allows companies to ship cross-platform titles simultaneously.
Those are just some of the reasons leading MMO developer, Wargaming.net has decided to build a number of its upcoming titles on Granite. They were also important factors in Norwegian MMO specialist Funcom calling us in to help them realise their lofty ambitions for Conan Exiles, released on Steam Early Access to great fanfare at the end of January.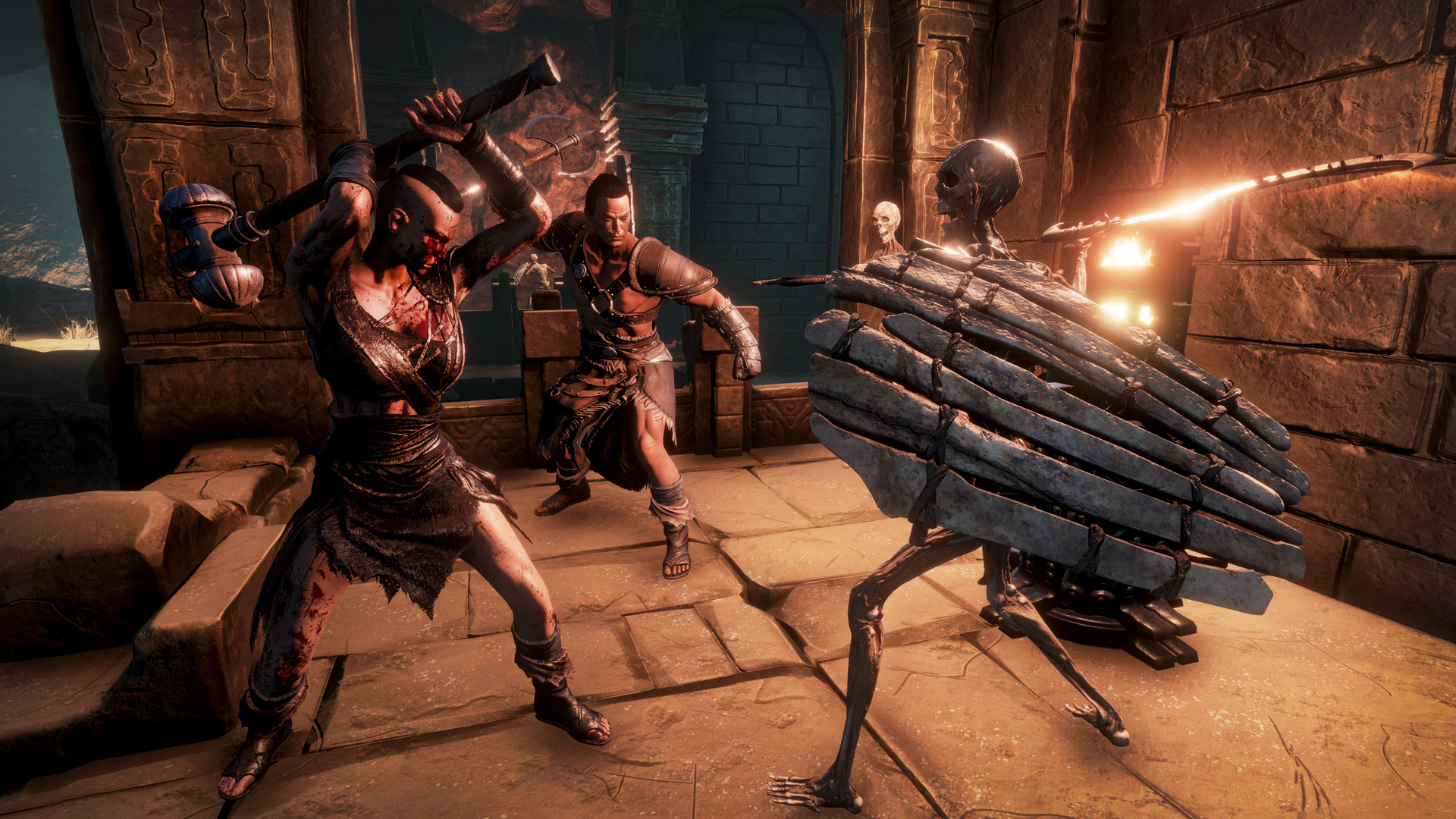 Conan Exiles sold over 320,000 copies in its first week on Steam Early Access.
When Funcom contacted us, they were faced with a familiar dilemma for MMO creators: they wanted to build a world with the largest, most detailed environment possible, without placing limitations on the size of the game's potential audience.
Captivating, dynamic environments are essential ingredients in enduring MMOs, and textures play a critical role in creating them. The ability to view the finest details and subtlest features of in-game objects, buildings and characters are key selling points for these hugely-popular games – especially those where lore plays such a vital part.
From early in Conan Exiles' development process, however, Funcom's experts knew video memory would be an issue. The textures used in the game's highly-detailed environment were taking a heavy toll on VRAM and, in the absence an effective texture-streaming solution, they knew they would have to drastically reduce resolution and, with it, realism.
But after implementing Granite they noticed significant savings in video memory, even while using their highest-resolution assets. As a result, they were able to deliver a strong visual fidelity on machines with a wide range of capabilities and avoid the need to scale back their ideas or limit the game's potential audience.
You can read a more about how we helped Funcom fulfil their vision for Conan Exiles here.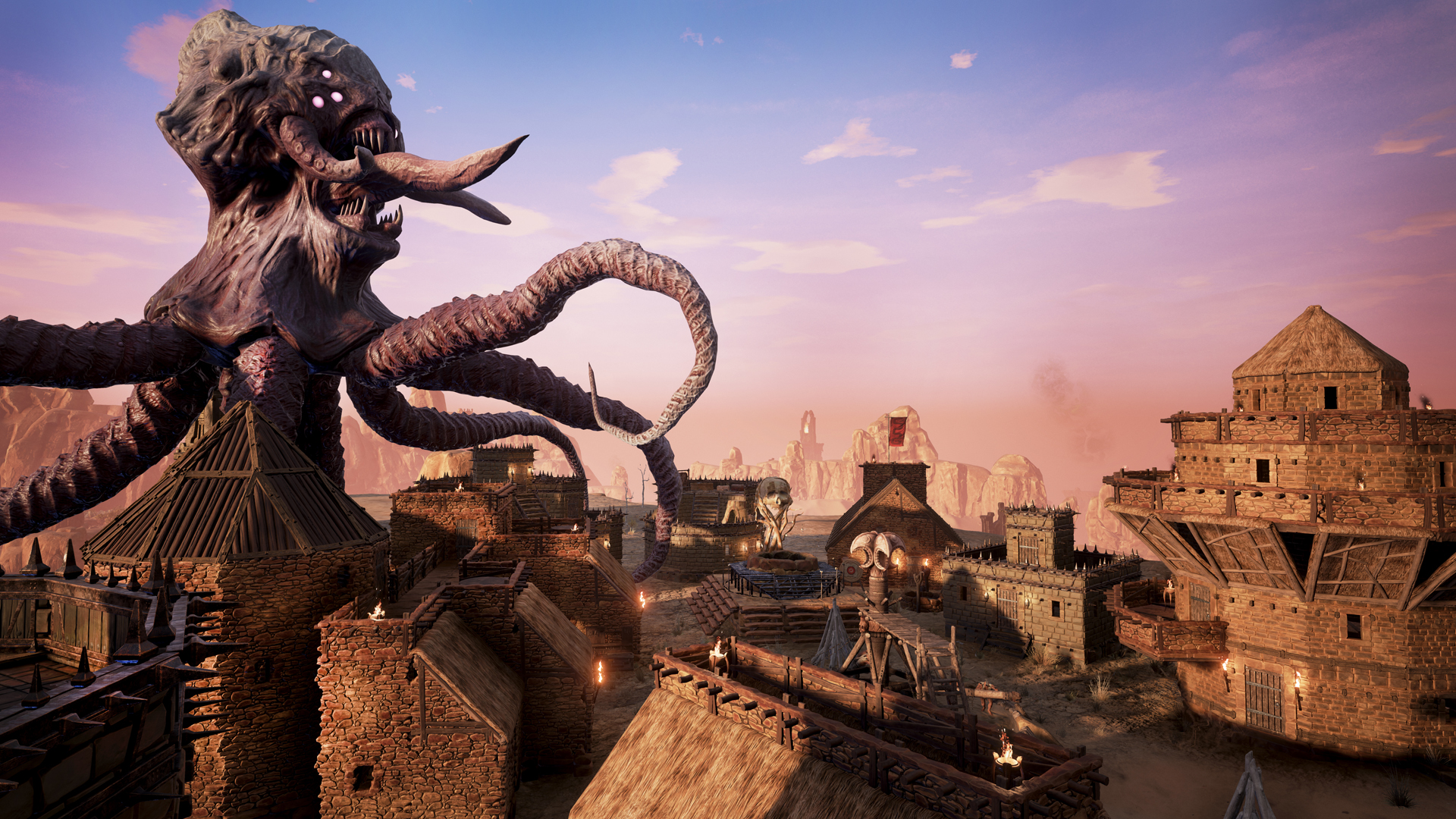 Powered by Granite for Unreal, Conan Exiles will also be launched on PS4 and Xbox One platforms.
Granite's ability to improve the visual fidelity and performance of MMOs and open-world environments isn't purely benefiting AAA developers, however. Recently, California-based independent developer Fenixfire used the tool to boost the visuals of its Early Access game, Osiris: New Dawn. They were also excited to see a huge memory gain without any negative effects on texture resolution.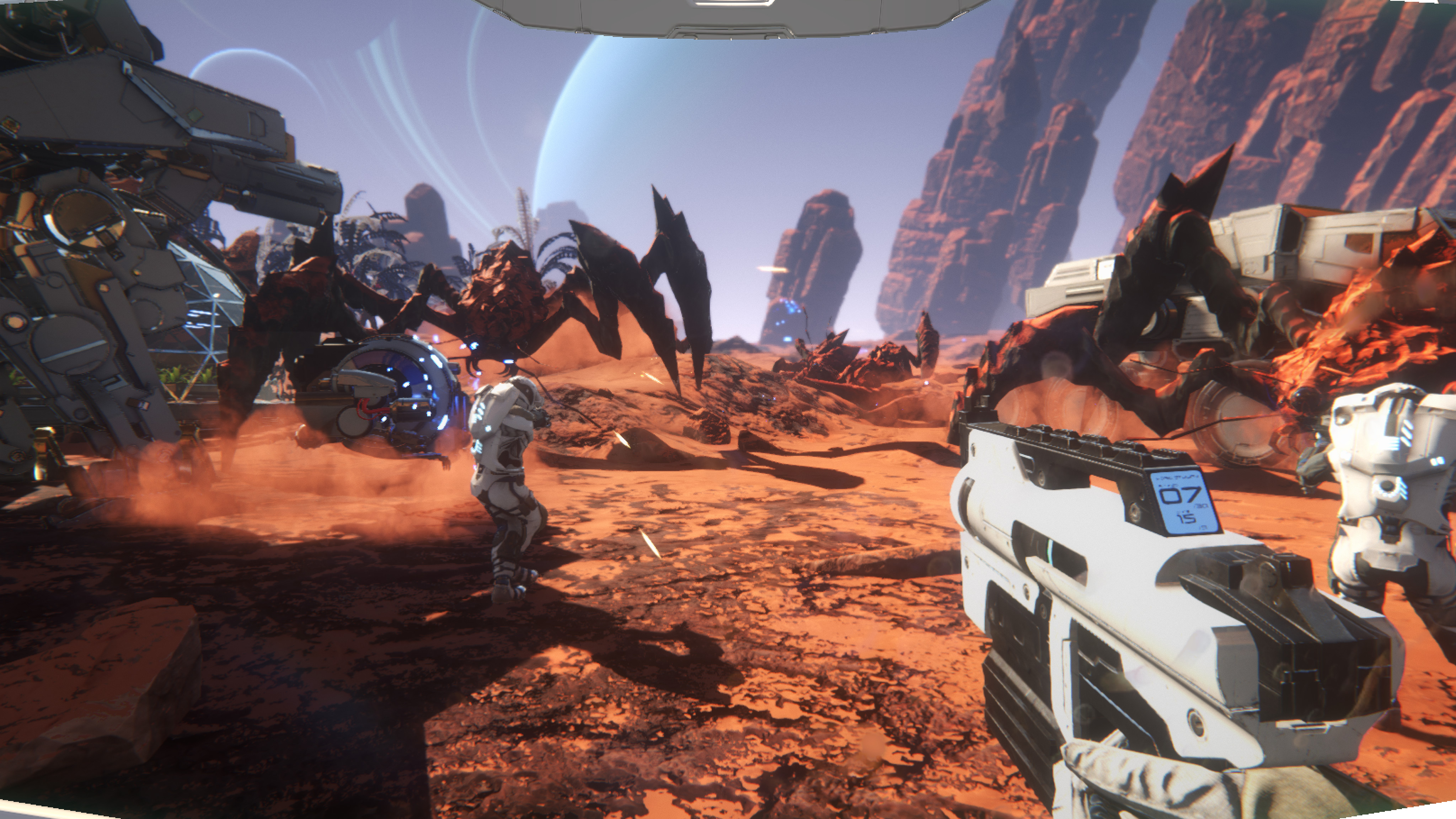 Osiris: New Dawn will use our Granite for Unity plugin.
New Zealand developer Digital Confectioners, who released the multiplayer title Depth back in 2014, have also turned to Granite SDK as they work on the sequel to their popular undersea action game.
Keen to improve on the quality of the original title, the company quickly realised that it could overcome the constraints of a small team and restricted budget by employing the best third-party tools and middleware available. Co-founder Sam Evans has praised Granite for helping ensure every member of his team makes the greatest possible impact:
"Granite allows our artists to use standard workflows for asset generation, creating assets with high fidelity. And when those assets are rendered in-world we don't compromise on performance – with Granite cleverly automating the use of those textures."

Sam Evans, Digital Confectioner Co-founder
Since implementing Granite's texture-streaming technology, Digital Confectioners have been able to use 8K and 16K textures – a significant upgrade on the textures of 1K to 2K they were using while working on its predecessor.
We're excited to see how Depth 2 turns out. However it's by no means the only Granite-powered game we can look forward to feasting our eyes on in the near future.
With an array of MMO developers just like Wargaming.net, Funcom and Fenixfire queuing up to talk to us about the game-changing benefits of Granite SDK – and a number of ongoing projects that we aren't yet able to talk about – we expect to be announcing more exciting games built on Granite very soon.
---