Graphine February 21st 2018
Granite for Unity now available for Android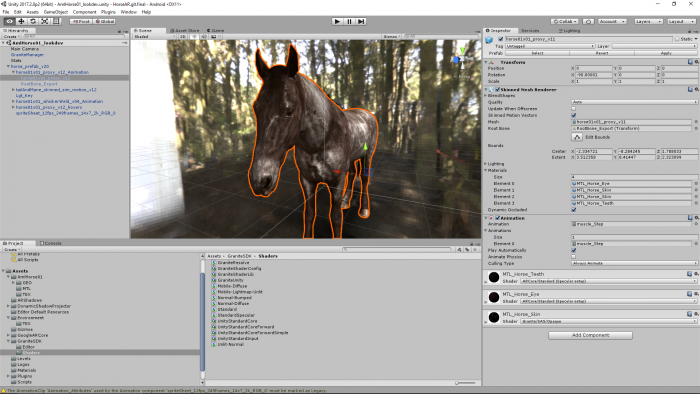 At the end of last year, we released a project that used Granite for Unity and supported Android devices. We've been iterating on porting our SDK to mobile hardware for a long time, but we needed a good opportunity to showcase how powerful our tech could prove for mobile app developers.
We are happy to announce that we now provide our Unity plugin for Google Daydream (high end Android, Pixel phones) from 2017.2 and beyond. Granite SDK, the underlying middleware, now also supports Android. We will add support for additional Android devices on demand.
To illustrate what our tech is capable of, what better than to create the new quality benchmark for visual fidelity in AR?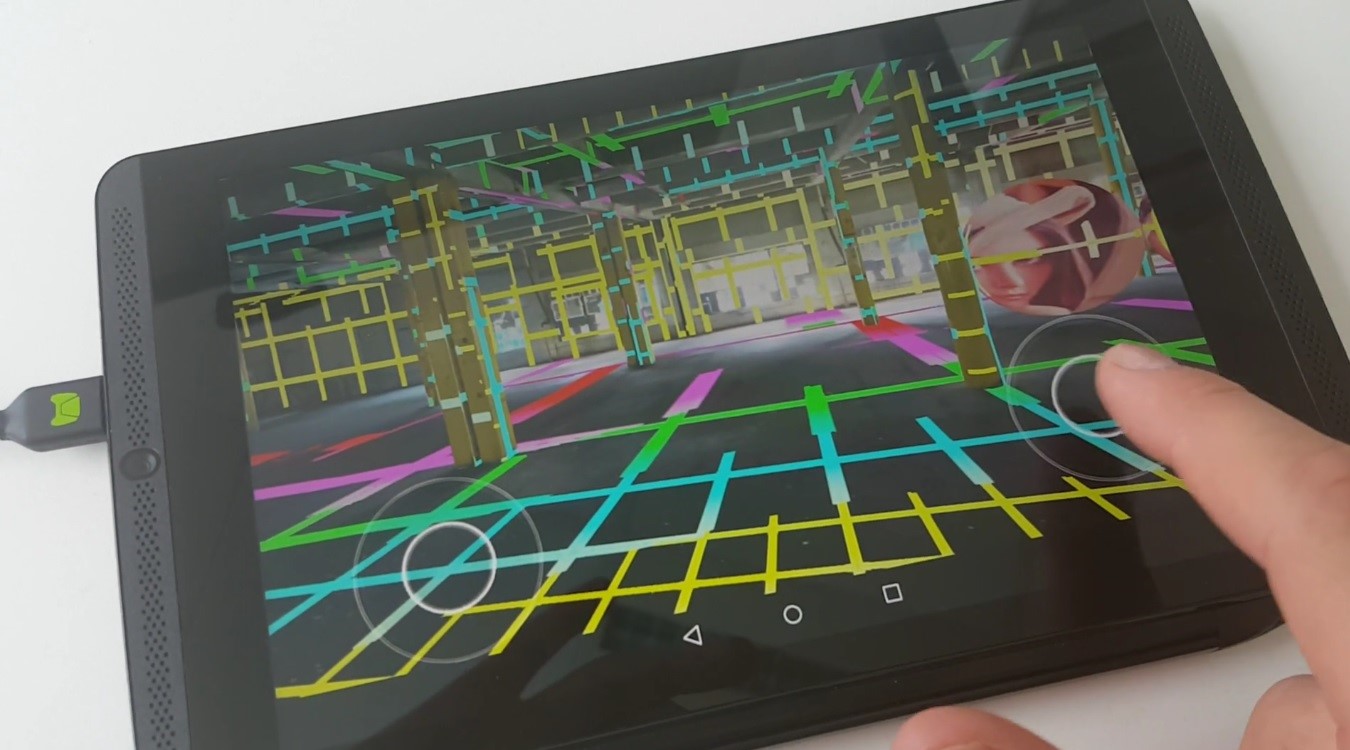 As we polished our plugin, we needed to find a strong partner to help us make our technology shine. We joined forces with Weta Digital to develop together the groundbreaking AR Core app AR Horse. Using the assets created by the New-Zealand-based studio, we released the most photorealistic AR visuals you can find in AR at the moment. You can check it out by yourself if you download the app on the Google Play store. You can also read more about our collaboration with Weta Digital here.
Augmented Reality will change how we interact with data and with the physical world forever. When Apple released ARKit, and Google followed quickly with ARCore, it provided an essential tool to app developers to create true AR / Mixed Reality applications. We wanted to demonstrate that using Granite or our engineering services could help all mobile app developers to create groundbreaking AR experiences by improving the visual fidelity of their creations, and we feel that AR Horse really showcase how ambitious you can be on mobile if you use the right expertise.
In short, using Granite for Unity to develop mobile apps will help you to:
Use more, larger textures (the horse in AR Horse is made of 58 4K textures!) and thus increase the visual fidelity of your app.
Get very fast loading times.
Use texture formats you would not have been able to use otherwise for mobile app development.
Using very high quality visual assets in Augmented Reality is key to improve the user's experience. This is important for many fields, like product visualization, for example. But AR Horse is just one use case here (using VFX assets in AR) - and the beginning of our mobile adventure. From streaming content from the network,reducing initial download sizes for apps, to supporting all hardware and operating systems, we are here to accompany you and help you achieve your goals. Let us know how we can help here.
---