Graphine April 4th 2018
Here's to a successful GDC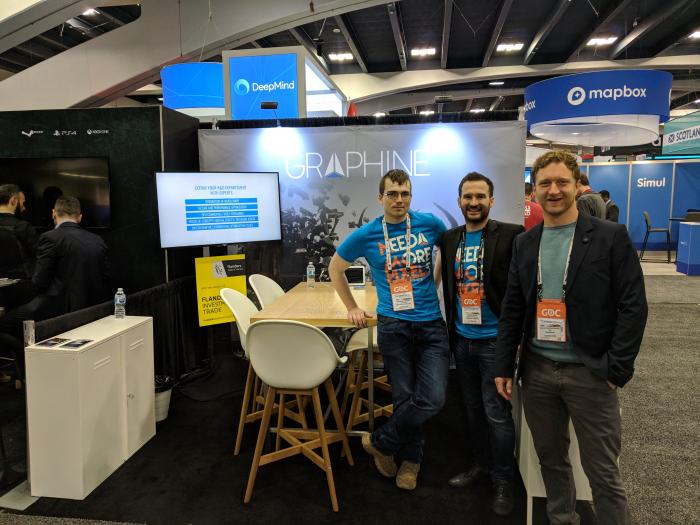 2 weeks ago we exhibited at Game Developers Conference. It was an amazing opportunity for us to meet with existing partners and get to know new friends. Over the three days we met with dozens of people from all over the world and showcased Graphine's expertise to the largest audience of the industry.
A new showreel
As we worked with many companies in the most recent months, we put together a short show reel to demonstrate different use cases of our technology as well as our services. It was very important to showcase the wide range of benefits that working with us can bring to the development of 3D applications, and that more and more companies were happy to collaborate with us, from game development studios to VR/AR agencies, or from VFX studios to visualization companies.
We took advantage of exhibiting at GDC to showcase the major improvements we brought to Granite with the release of the version 5.0 of our SDK that was announced ahead of the conference (check the whitepaper here). One of the things that impressed most people we were meeting or passed by our booth was our AR Horse demo. The piece we created with Weta Digital is one of the highest fidelity experiences anyone has ever seen in AR. Spawning a lifelike horse in the middle of an exhibition center where 28,000 people are wandering was quite appealing.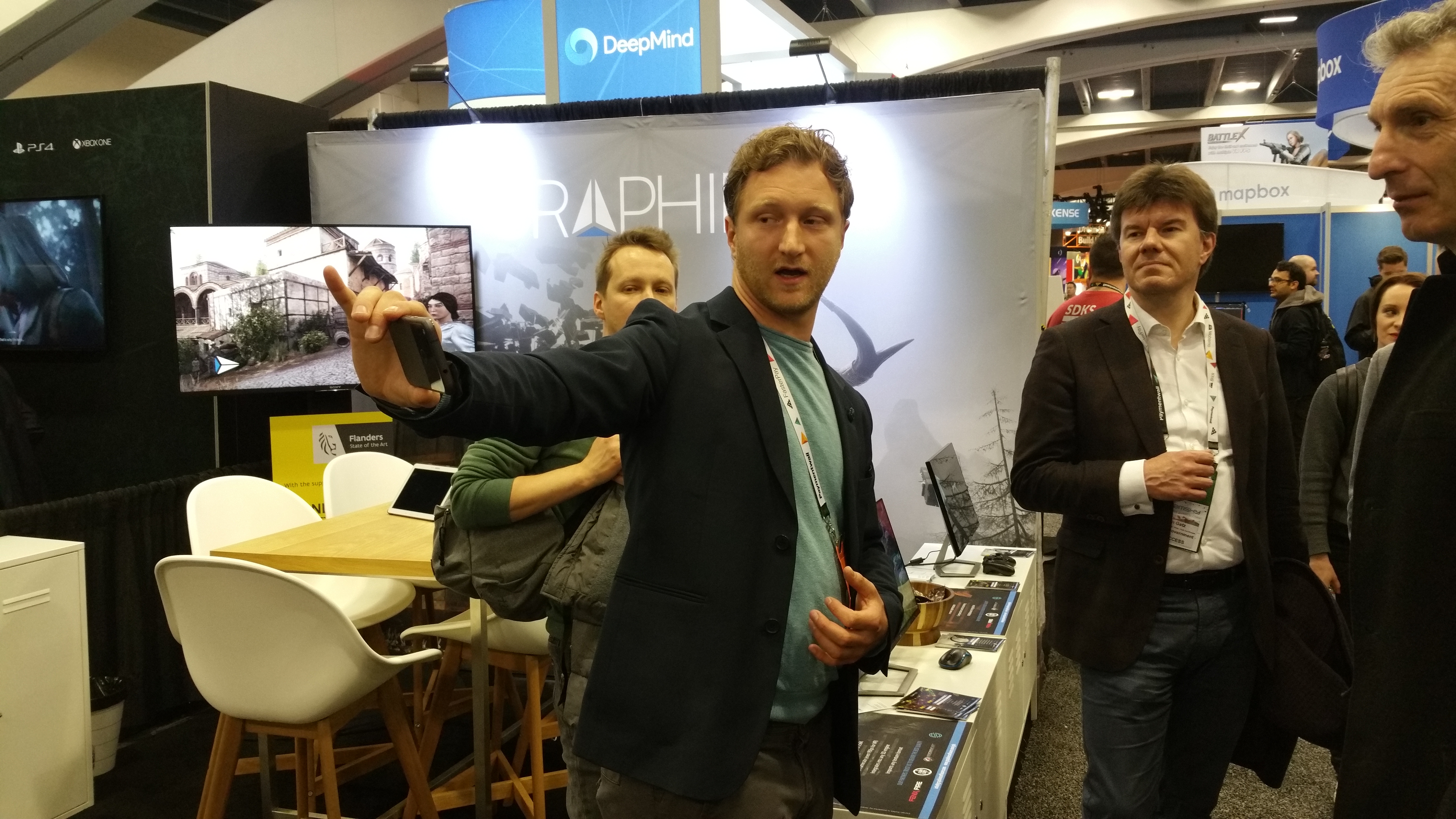 Quality meetings
Exhibiting at GDC is certainly important for our brand exposure. But what we like the best is that it allows us to spend quality time with people we work with all year long , or that will be working with us soon and have questions for us. It's always a privilege to sit and talk in depth about each other's projects and issues and see how we can collaborate to keep creating amazing 3D applications. GDC is an extremely important event for us as we meet big and small companies, packed with pre-booked meetings or random encounters, quality dinners or just networking receptions. So thanks to everyone we met there for the good time! And if you were not there, do not hesitate to contact us, we're happy to catch up on the phone as well!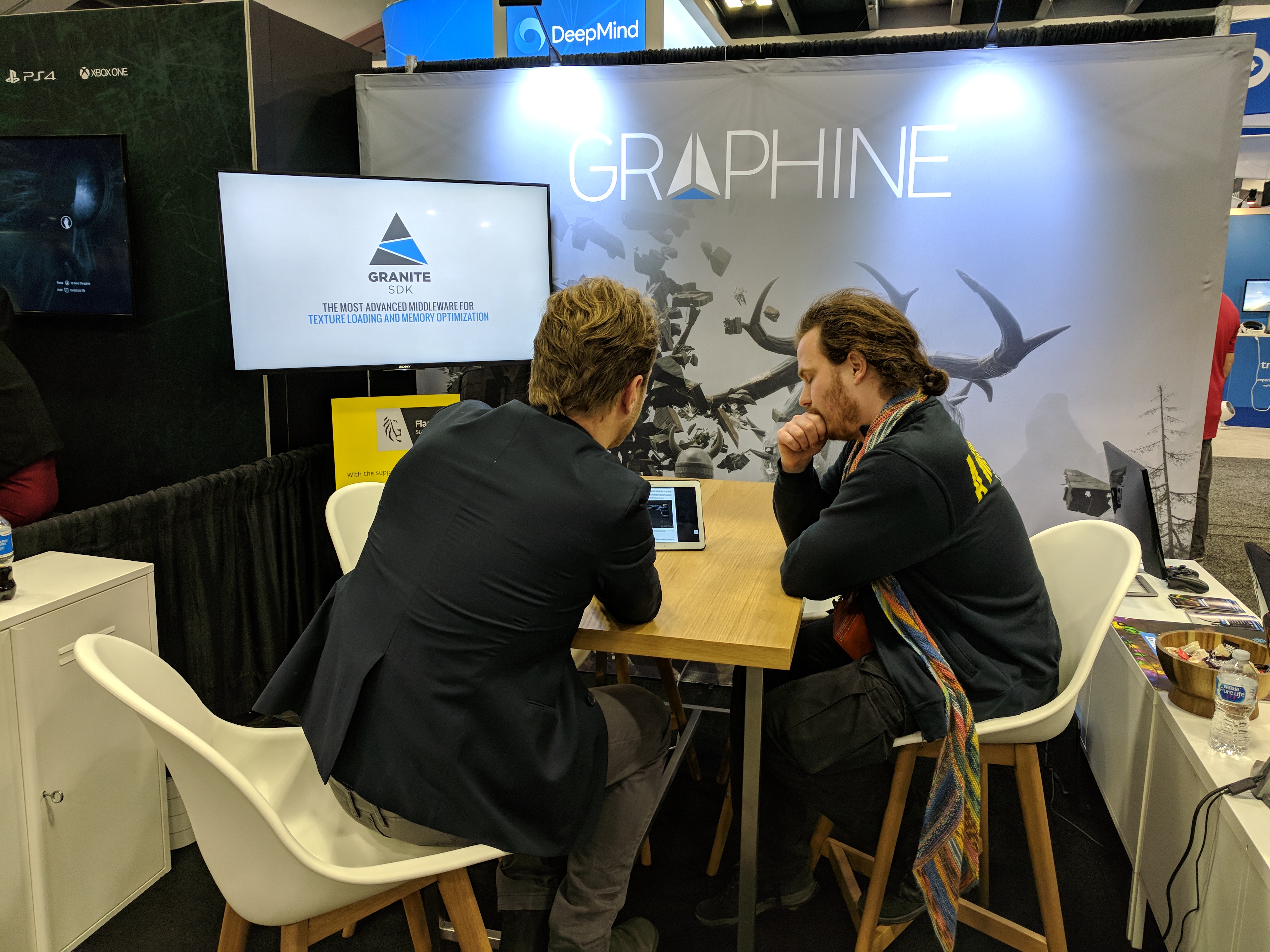 It's a small world after all
Finally, one of the other things that we like about GDC is that it's the perfect opportunity for us to spend time to reconnect with… our fellow Belgian citizen! Everybody is so busy all year long that we do not necessarily take the time to meet up while we're all in Belgium. But at GDC, our government organizes some networking events that allow us to catch up and strengthen our relationships with other studios and universities. This year, we even had our Minister Sven Gatz who dropped by our booth and checked the latest updates on texture streaming and optimization – you can imagine he was amazed by our explanations! We even made it to the national news! Well, we had to vulgarize a little bit, as you can imagine, but still, it's always good for our industry that mainstream media focuses on our innovations!
But a big exhibition like that also means a lot of follow up work so we're back to the office and we're cooking some amazing news for you for the coming weeks. So stay tuned!
---