GRANITE TEXTURE STREAMING. A SOLID ROCK.
Granite SDK eliminates texture-related memory and loading time issues to get ultra-high quality graphics in real-time on mainstream hardware for 3D visualization and video games. It's a fine-grained texture streaming technology that is aimed at using sparse textures, also called virtual texturing.
WHY SHOULD YOU USE THE GRANITE SDK?
Use textures up to 256K by 256K.
Use 4K or 8K textures in all your materials.
Compress your textures by 60% and more.
Immediately use your existing texture bitmaps. No extra artist time required.
Much shorter loading times for your texture data.
Use more unique texture data: the amount of texture data you can use now depends solely on your disc/download budget.
Fine grained control over the runtime resources (disk access, RAM & video memory use) that you allocate for textures, without needing to constrain your artists.
One elegant system for all your assets ( terrains, characters, ...) and texture types (normals, diffuse, HDR, ...).
Easily integrates in any render engine, graphics API and development pipeline.
Highly configurable tools to fit into any workflow.
Dedicated and highly skilled support team. Features can be added on demand.
It's available as a plugin for Unity 3D and Unreal Engine or as a standalone SDK.
Production proven by leading studios (Wargaming, Sumo Digital, Funcom, Survios, …). See more here.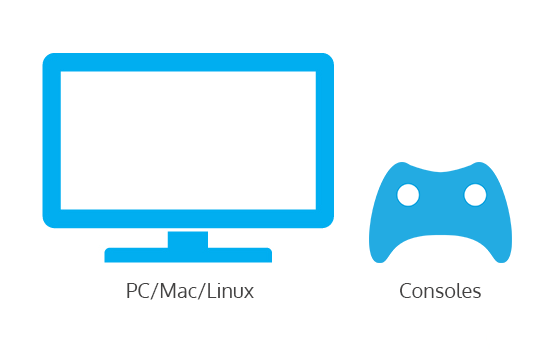 SUPPORTED PLATFORMS
PC, Mac, Linux, Xbox One, Playstation 4 and Android. Ask us about other platforms.
EVALUATE IT NOW
Contact us for our evaluation package and license agreement.