CREATING THE CANVAS FOR INSPIRED GAME DESIGN.
WE'VE ALL BEEN THERE BEFORE ...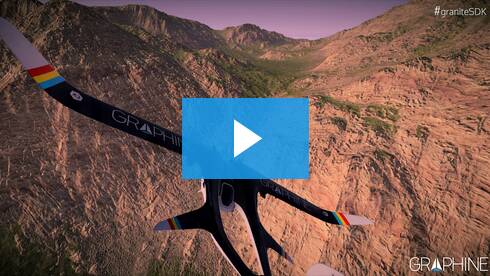 The art team has been using unrealistically high texture resolutions throughout most of the production time. Now, the game is swapping textures on anything but the development machines. To make things worse, all the screenshots out there already use these assets, with people raving about the amazing character detail.
You have amazing, vast landscapes … but when the player gets close to them, the pixels are bigger than Pac-Man's pixels on a 100" display.
Your art director dreams about desolate worlds full of destruction, but in reality you just use the same tiling textures over and over again to meet the texture budget the technical director imposes on you.
People enjoy spending their money on playing Farmville, while your levels are (down)loading for hours.
SOUNDS FAMILIAR?
Then the Granite SDK might just be the thing for your game. Because the Granite SDK delivers textures in the fastest and most compressed way.

Reduce artistic limitations, reduce waiting times, reduce texture budget headaches, simply focus on the essentials: packing as much detail and life into your textures as possible. That's what the Granite SDK does.

Intrigued? Jump on the streaming wave and check it out now.