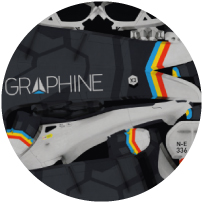 Handles all your textures

Use texture resolutions up to 256K, UDIM textures, or thousands of individual 2K, 4K or 8K textures. Granite allows you to use up to a thousand gigapixels of texture content that was photographed, 3D scanned, hand painted or procedurally generated. At the same time, Granite removes loading times, compresses the textures on disk and uses very little memory (<1GB).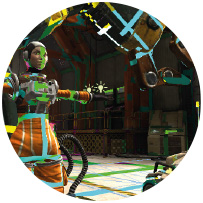 Plug-and-play without manual work
Granite for Unity is a pre-made plugin for Unity 3D. Immediately start importing all your assets in Unity. Simply select which materials to stream, set the amount of memory the system can use and Granite will take care of the rest. No need to modify UVs, even for UDIM textures. Granite will automatically calculate UV offsets and apply them when needed. No manual work required!
4K @ 90FPS
for VR

High resolution screens need a lot of texture content to achieve that ultra-high visual quality. Granite for Unity can handle massive amounts of content on mainstream hardware, even at 4K. The streaming system is highly optimized, with on-disk compression, compressed memory caches, multithreaded job system integration and a limited impact on the GPU. Hit ultra-high frame rates (90FPS) for the best Virtual Reality experience!